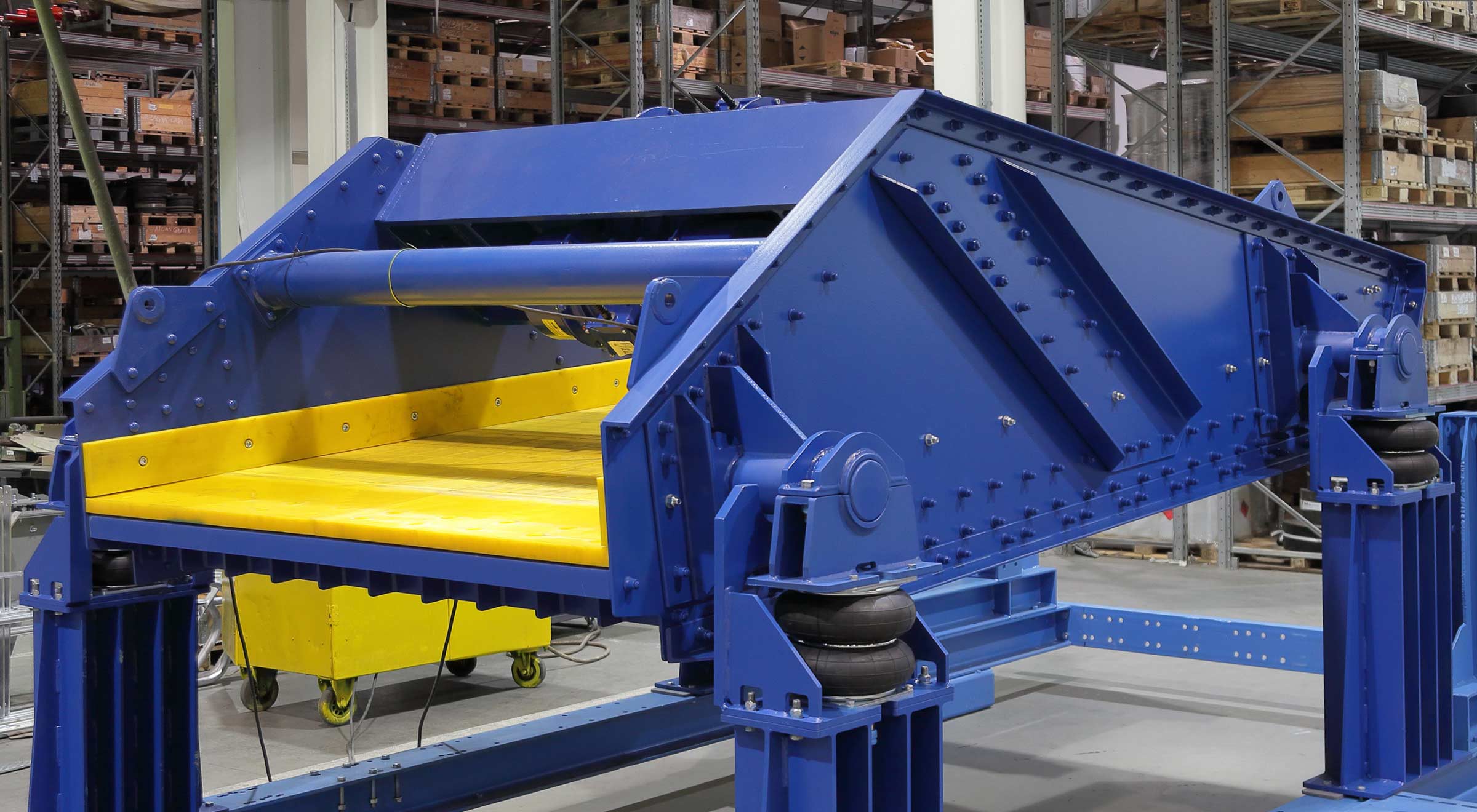 Vibrating screens
Vibrating screens use vibration technology to classify and dewater wet and granular bulk materials.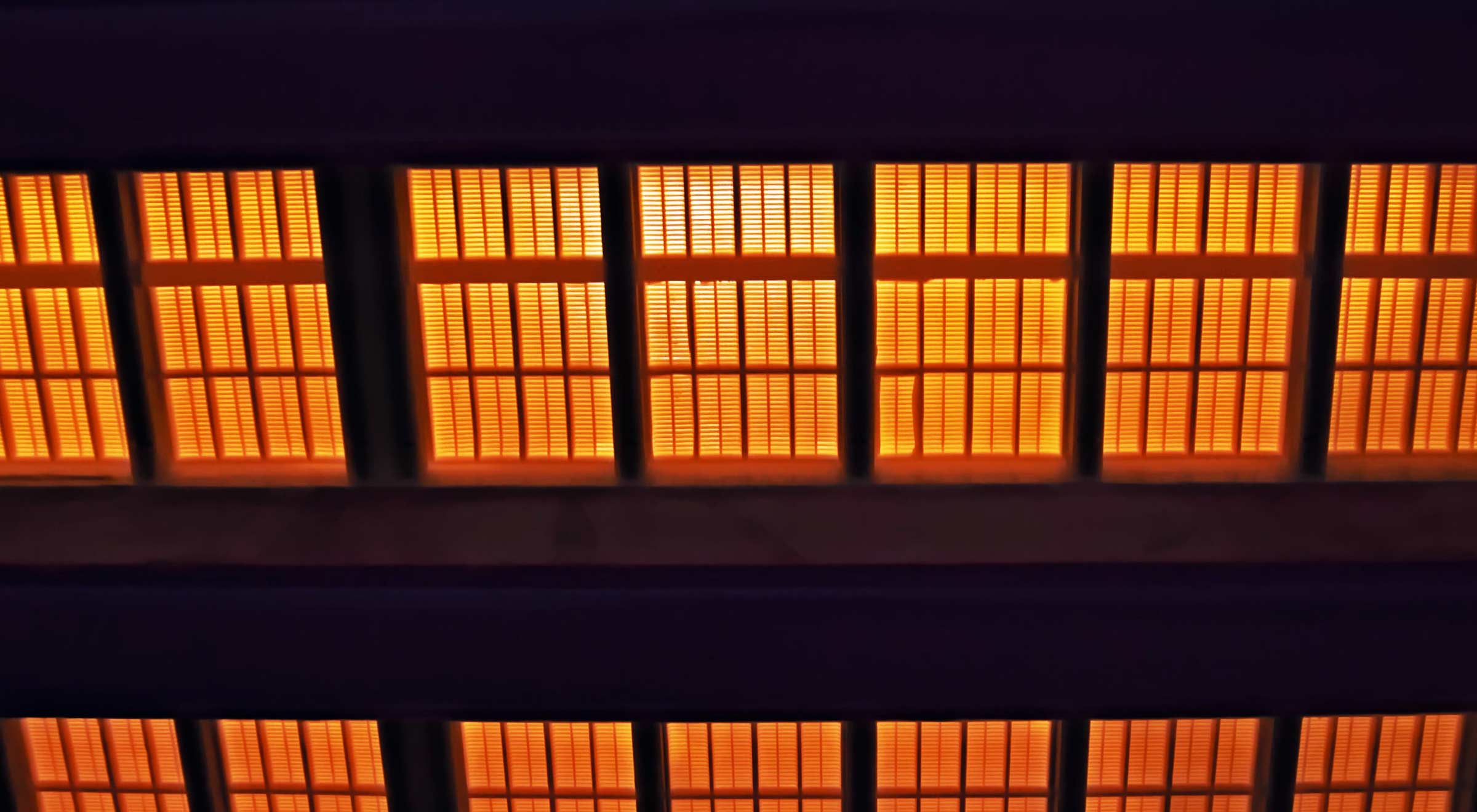 Replacable screen inserts
The screen surface is mostly composed of plastic grating elements, which are replaceable and have a long service life. But they are also available with metal mesh.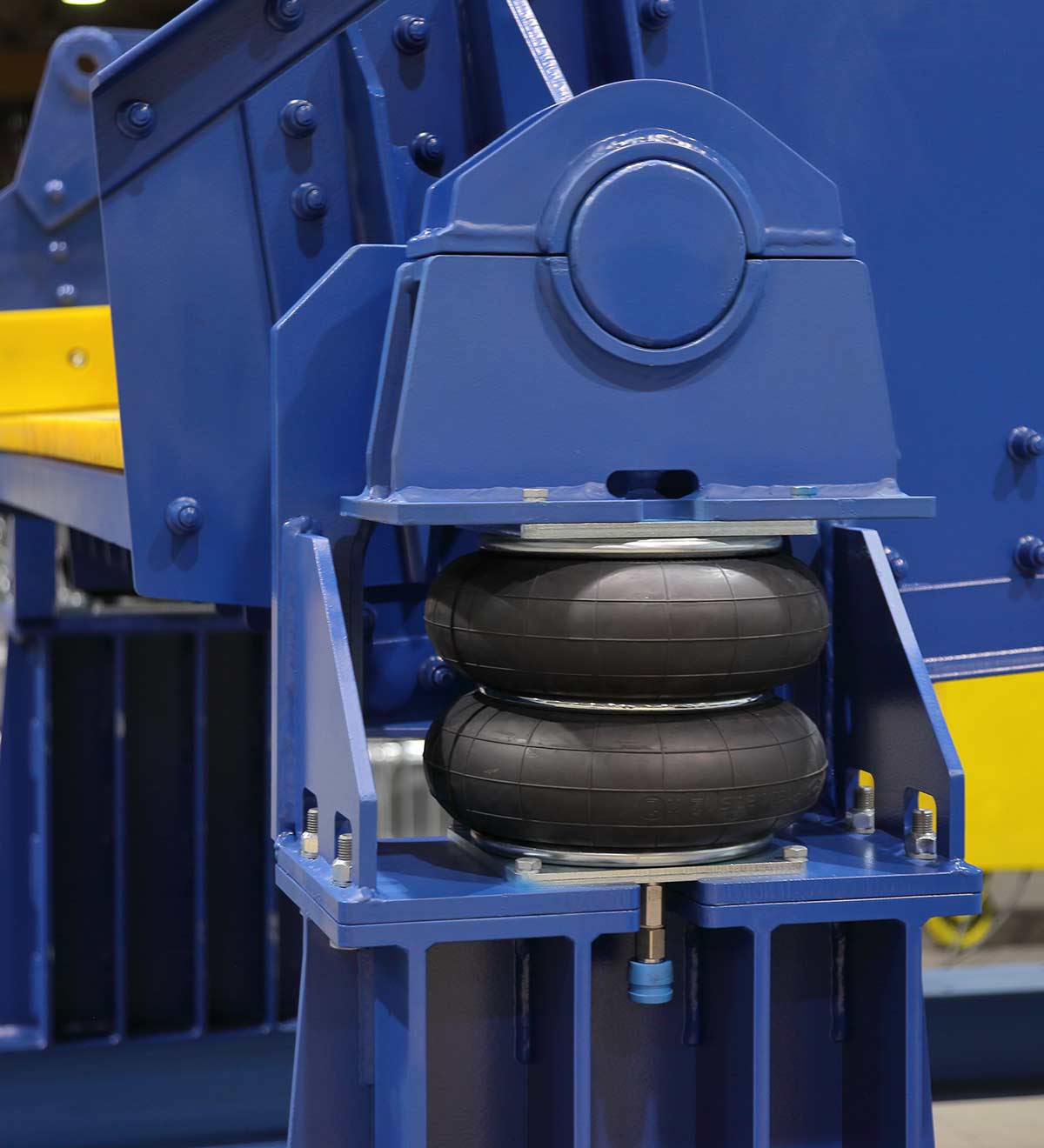 Vibration-free environment
The machine is supported at four points by rubber springs. The rubber springs provide a quiet ride and reduce dynamic forces. For larger sieves we use air springs, possibly complete vibration dampers supported at several points.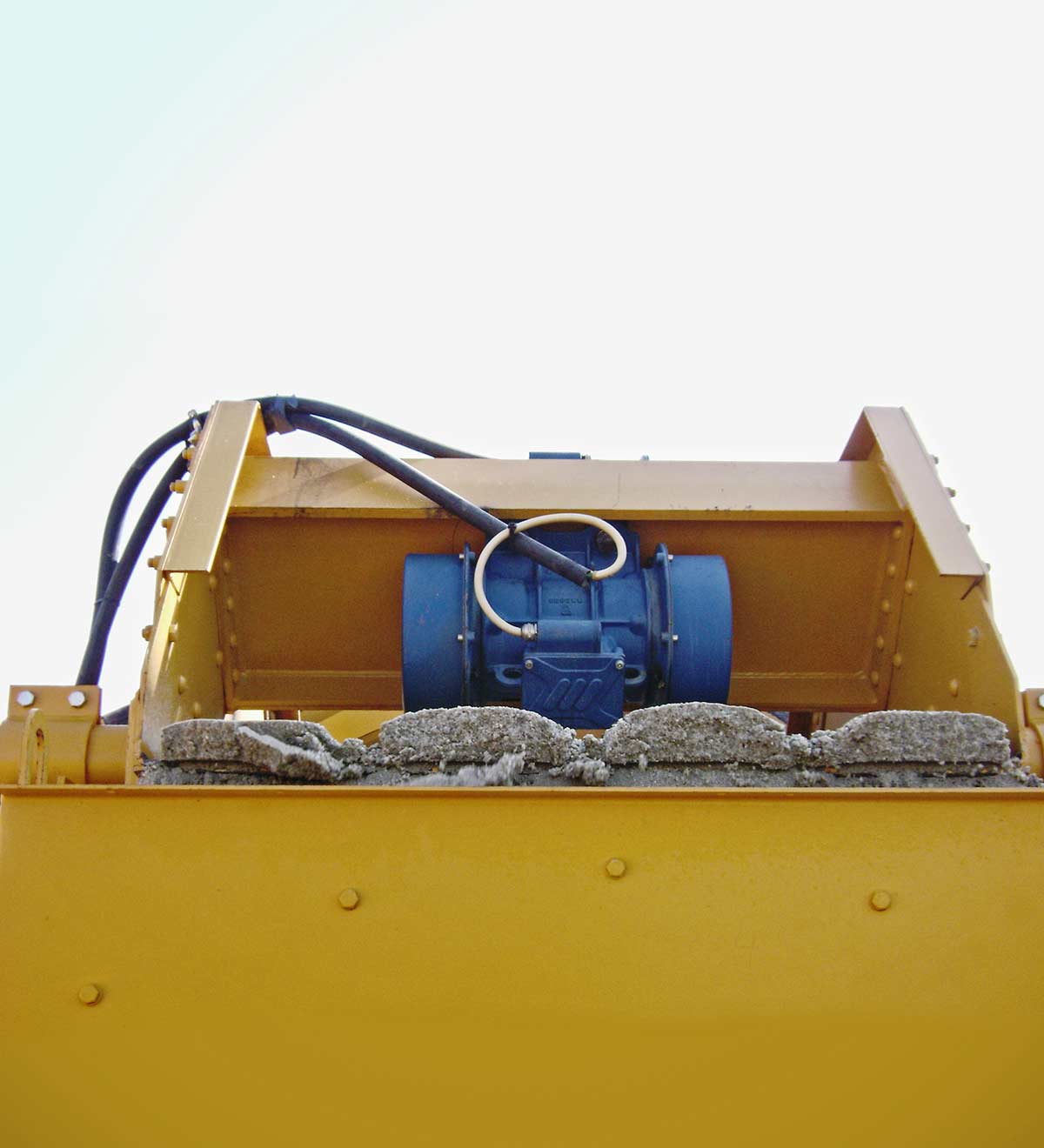 Simple drive
VS type screens are driven by two vibro engines working in opposite directions. The two engines are mounted on a cross-connector above the screen surface. By adjusting the adjustable rotor weights of the engines, the vibration intensity of the equipment can be optimised.