Screw Conveyors
Screw conveyors are conveyors that are capable of transporting powdered and granular dry materials. Beside their simple design, light weight and small space requirement, they also have the added advantage of dust free conveyance. Material is conveyed with a screw axle installed in a trough or a pipe. When forming the trough it is possible to use several inlet and outlet flanges.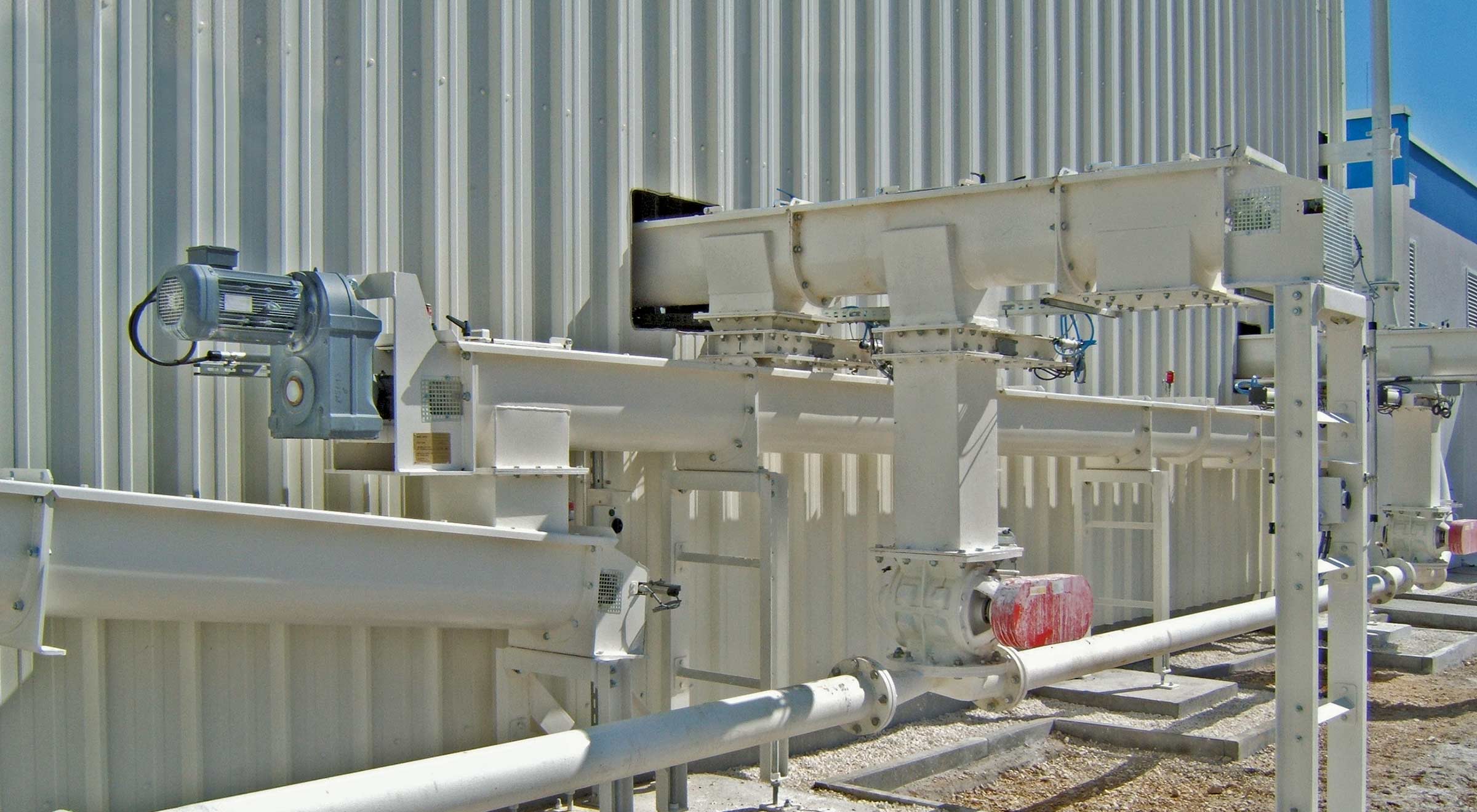 Not only for dry materials
For conveying wet materials, where the material tends to stick to the shaft of the spiral, the shaftless conveyor screw is the ideal choice. For these machines, the trough always includes a plastic wear liner.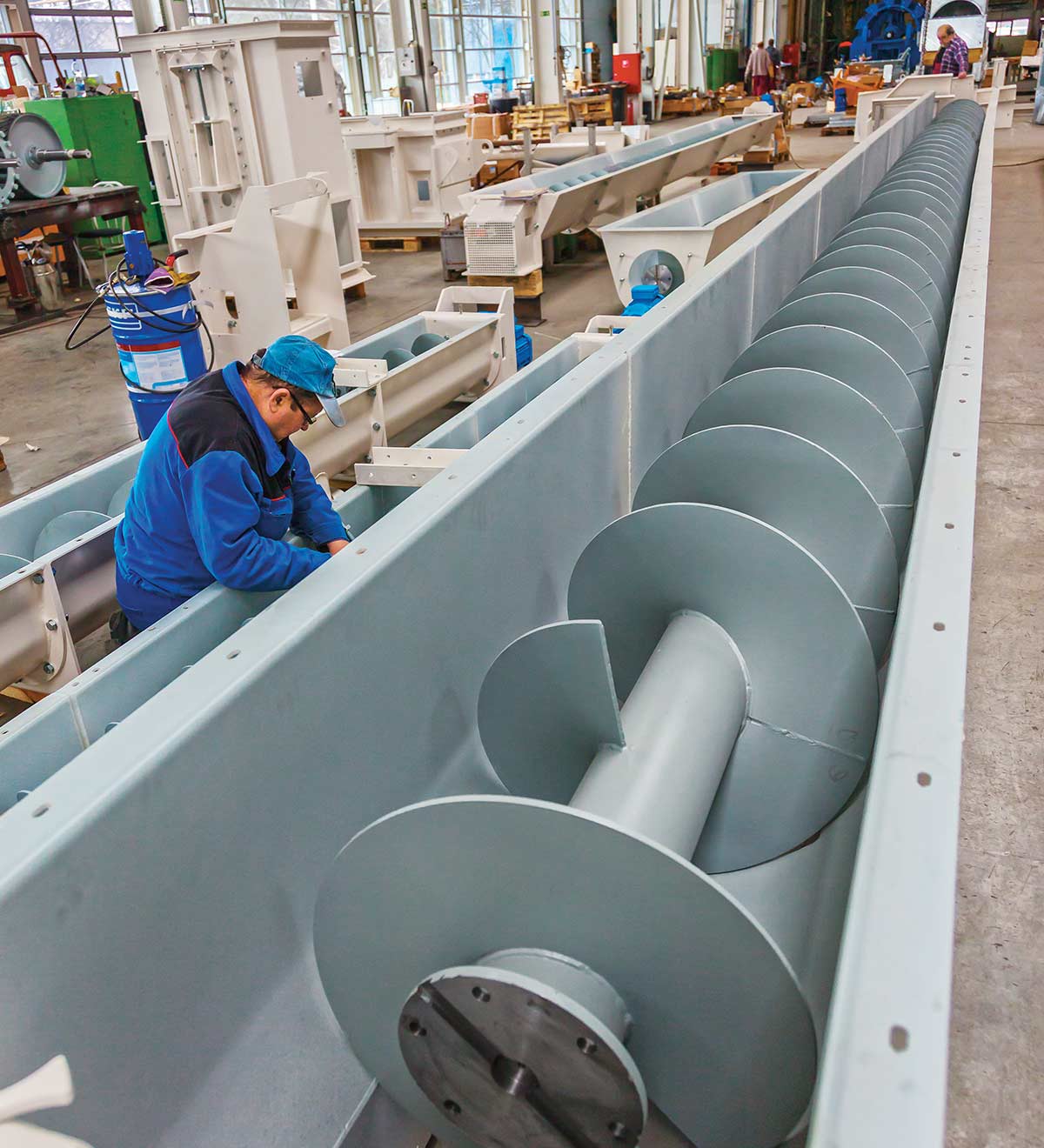 Models and Sizes
The transport capacity determines the required screw diameter.
We produce tubular screws (RS) and trough screws (TSF) in the following sizes:
RS

Modell
125
150
200
315
400
500
Transport capacity
(m³/h)
4,6
7,9
18,8
70,1
131,9
235,6
*Vizszintes beépítés, 100%-os töltöttség
TSF

Modell
250
315
400
500
630
800
1000
Transport capacity
(m³/h)
11
21
39,5
70,7
126,3
271,4
565,5
*Vizszintes beépítés, 30%-os töltöttség, 50-es fordulatszámon.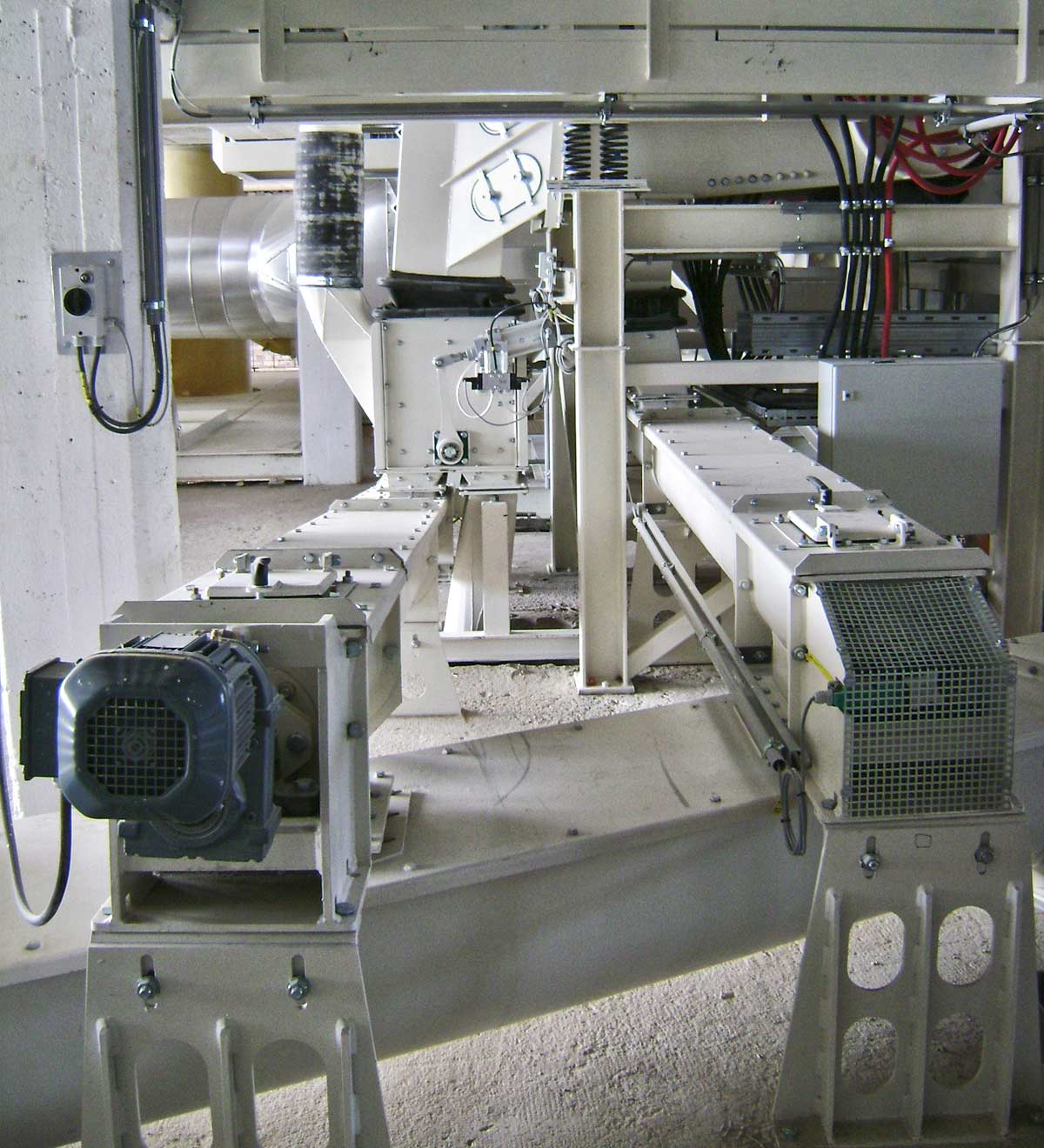 Modular but individual
Screw conveyors can be ordered from our standard samples with optional length and shape in a modular system, but we undertake the production of individual screw conveyors as well. They are available in normal steel or stainless steel design.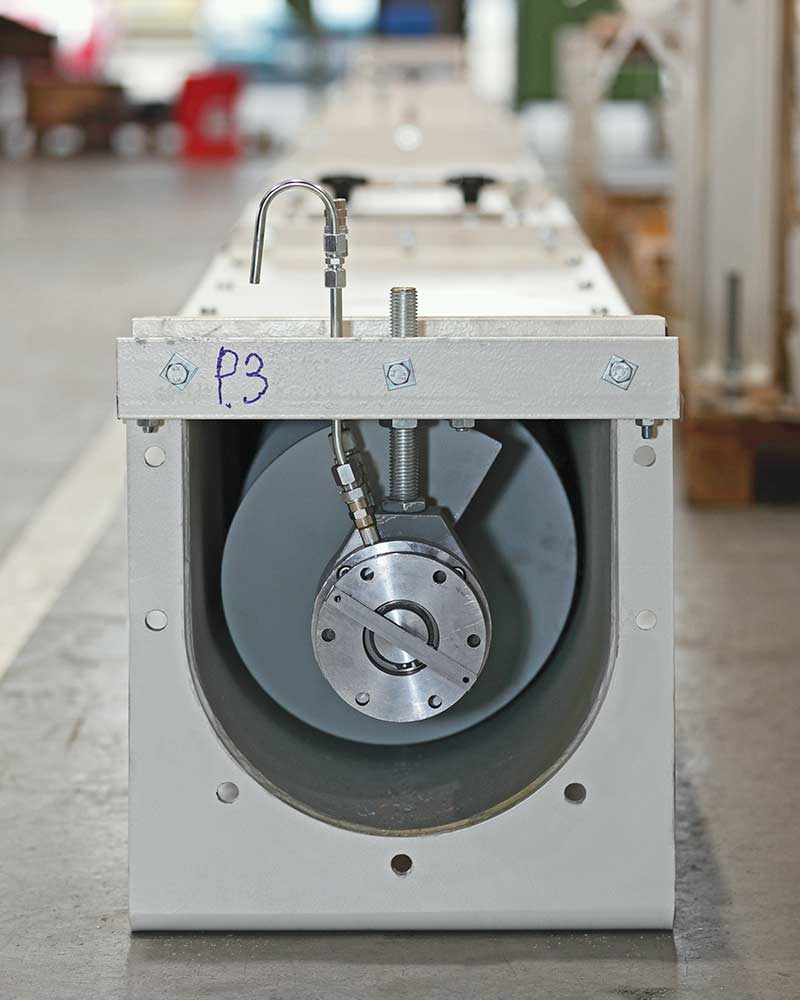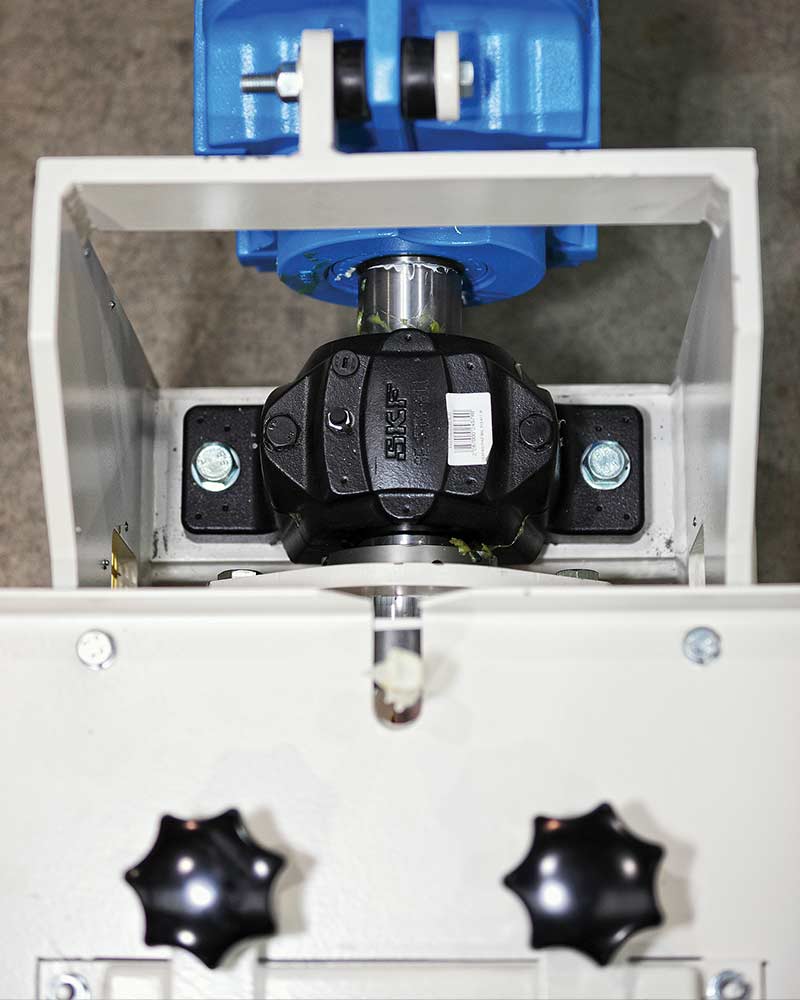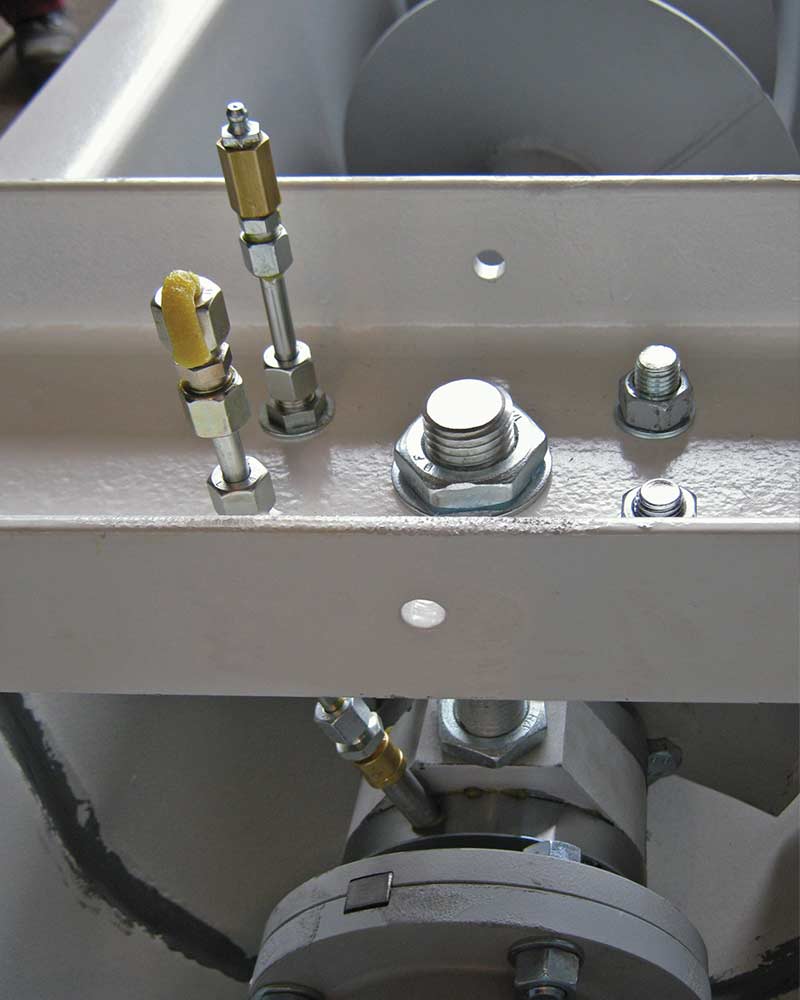 Designed for heavy duty use
Thanks to low transport speeds and proper bearing design our screw conveyors operate adequately even in hard workshop conditions. In case of strongly wearing off materials both the trough and the flanges can be made of attrition proof HARDOX material. The design of the gaskets and inter bearings units makes it possible that they can be used in a rather dusty environment.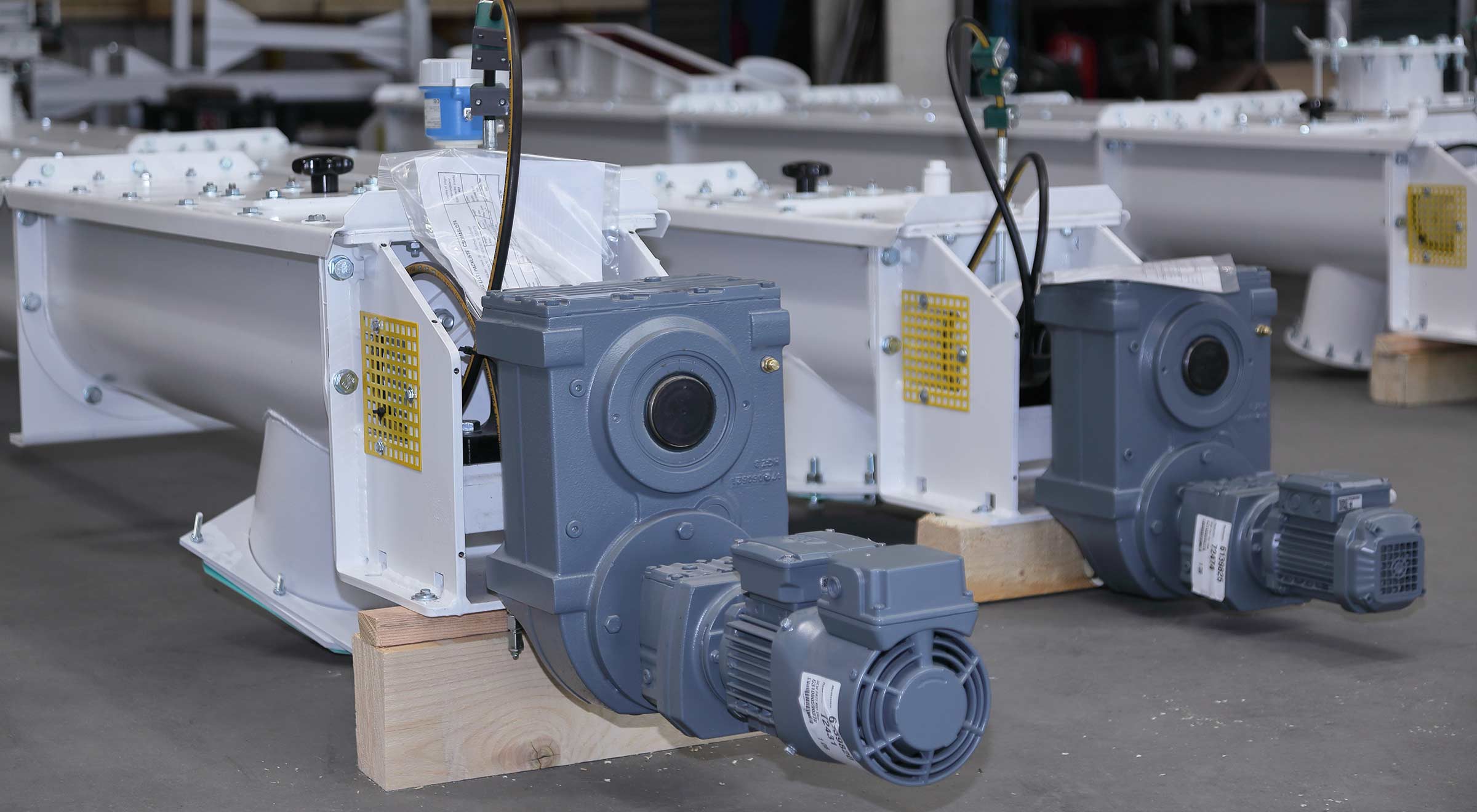 Reliable transport
The equipment is highly reliable and can withstand the toughest demands in continuous operation, with maximum efficiency, minimum maintenance and low noise.