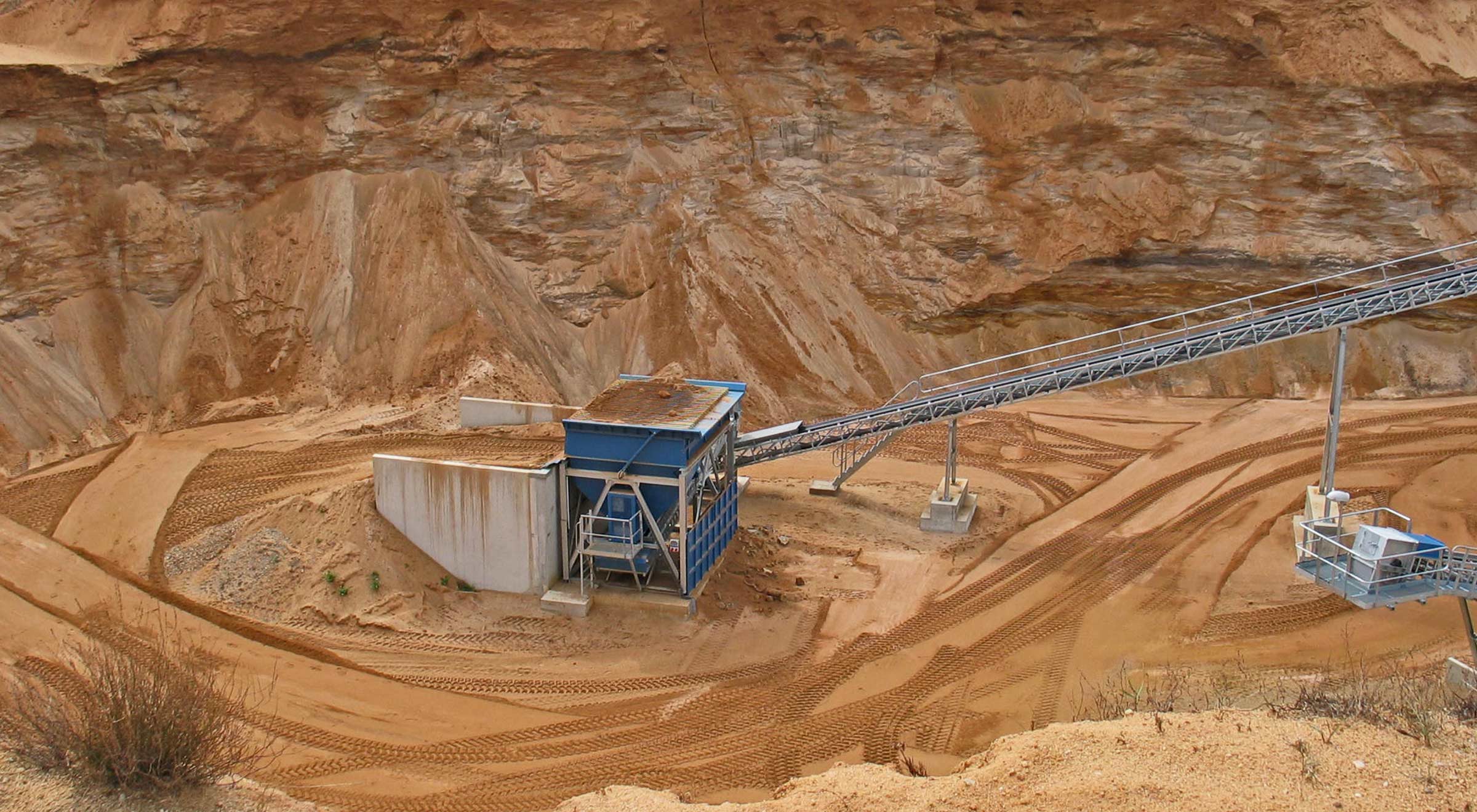 Feeding bunkers and bins
In the material transport systems the feeding bins are responsible primarily for loading material feeding and buffer formation.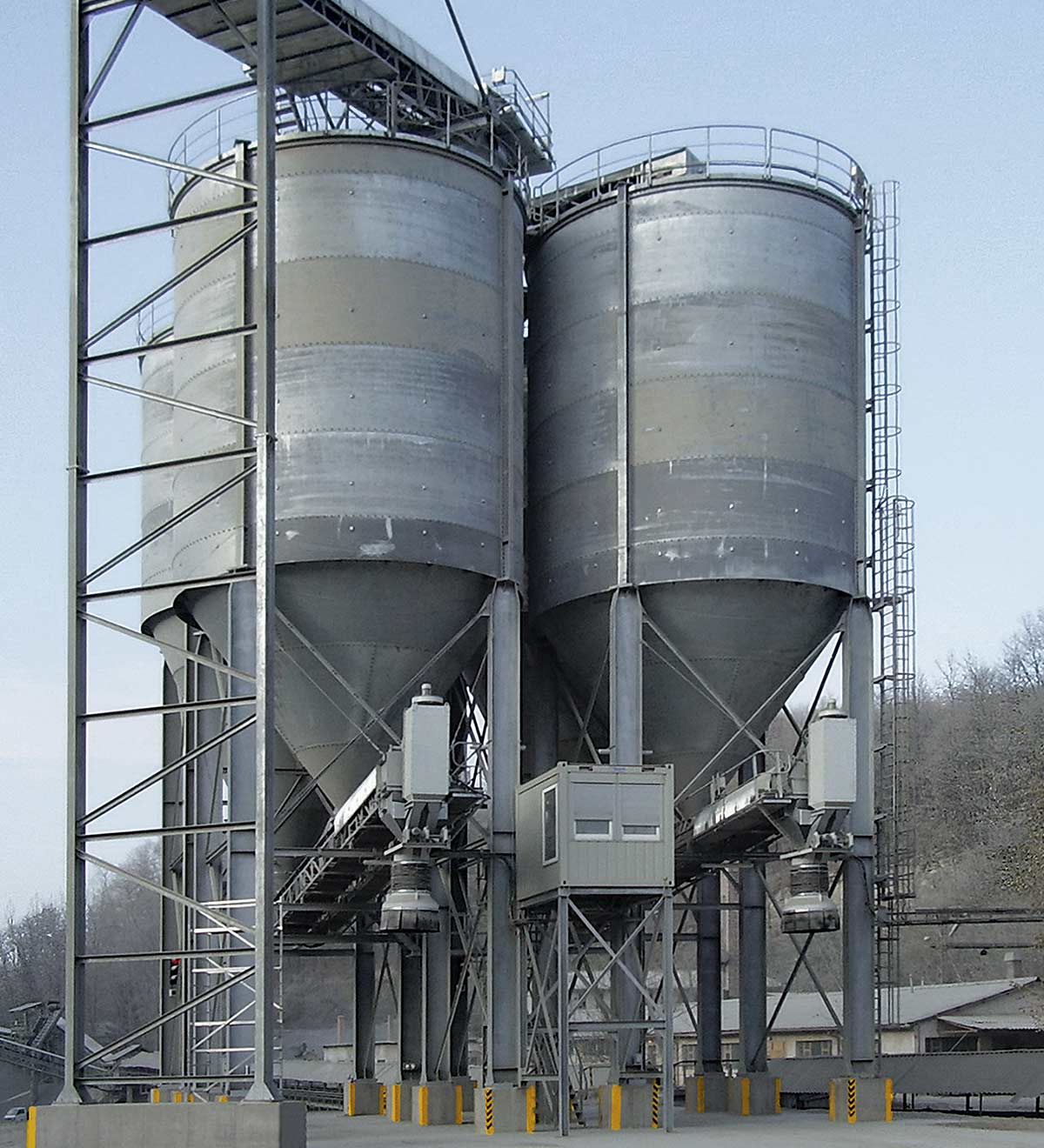 Adjustable processes
To operate economically, it is important that these systems can operate with equal and adjustable capacity, for which continuous material feeding is essential. So the selection of bin volume and feeding equipment are especially important. We can achieve total automatic process control with proper sensor installation.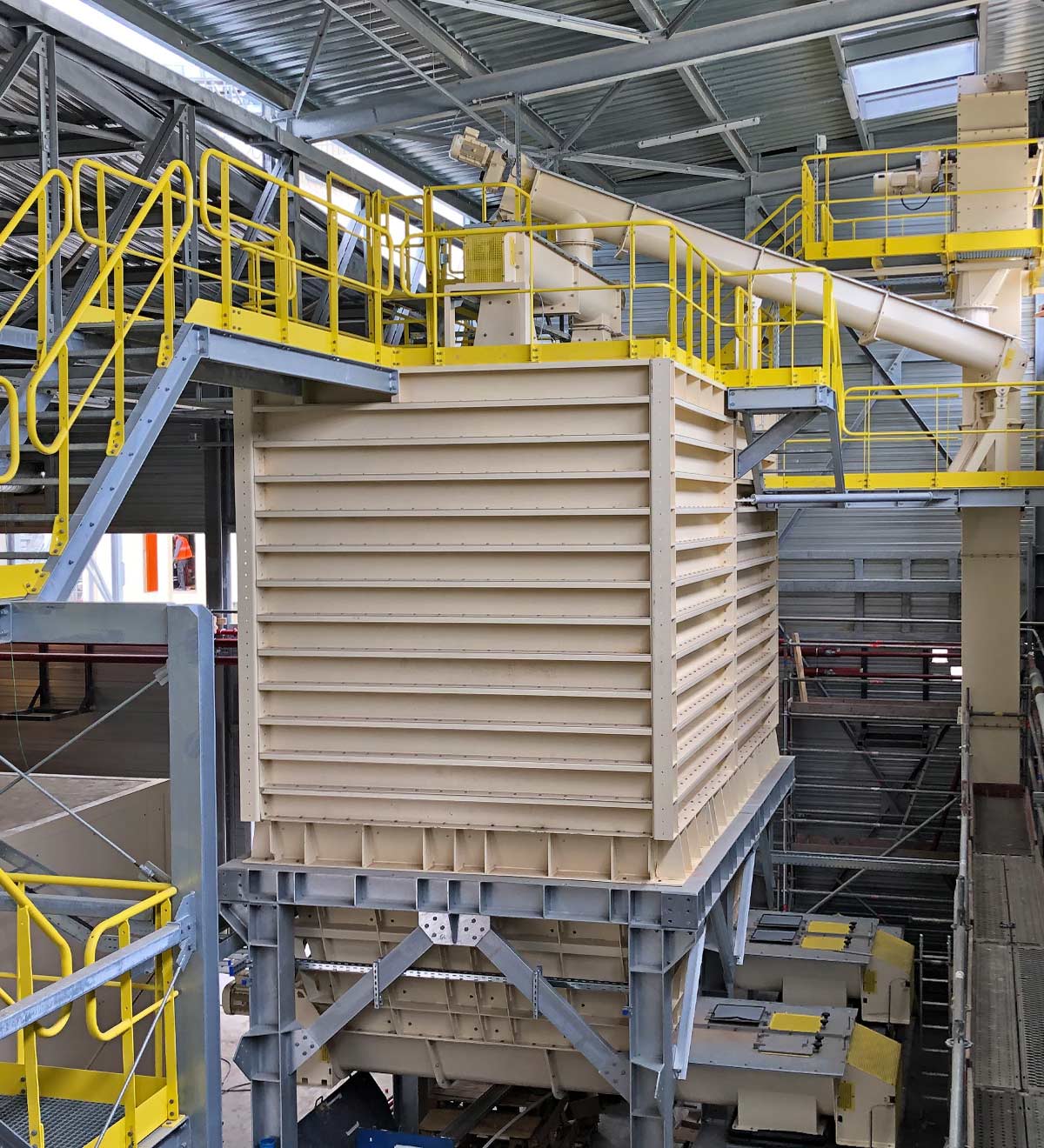 Secure storage
We produce bins of various sizes and volumes in robust, industrial-specific design with wear-off sheets. Both the support frames and the bins are static sized steel constructions.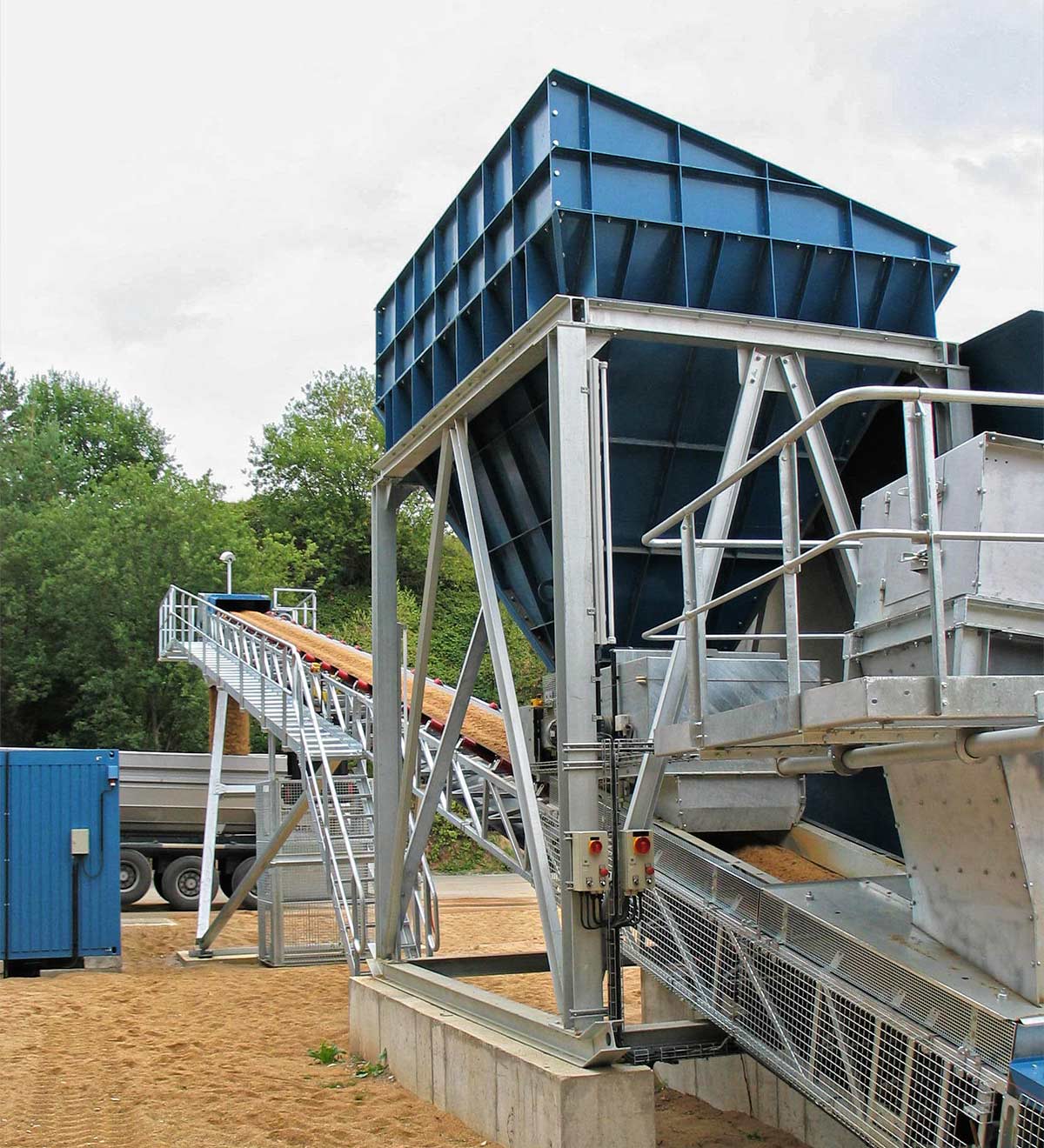 Material specific solutions
Each material requires another feeding solution. The choice depends on the size and the specific weight of the material granules. The dispensig unit can be a vibratory trough or a conveyor belt. Machine performance can be regulated with a frequency regulator.
Pre-screening options
For the feeding bunkers selecting screens and rod screens are available on order as optional accessories. Both elements serve pre-screening purposes, materials above a certain granule size are not allowed to pass through the bunker.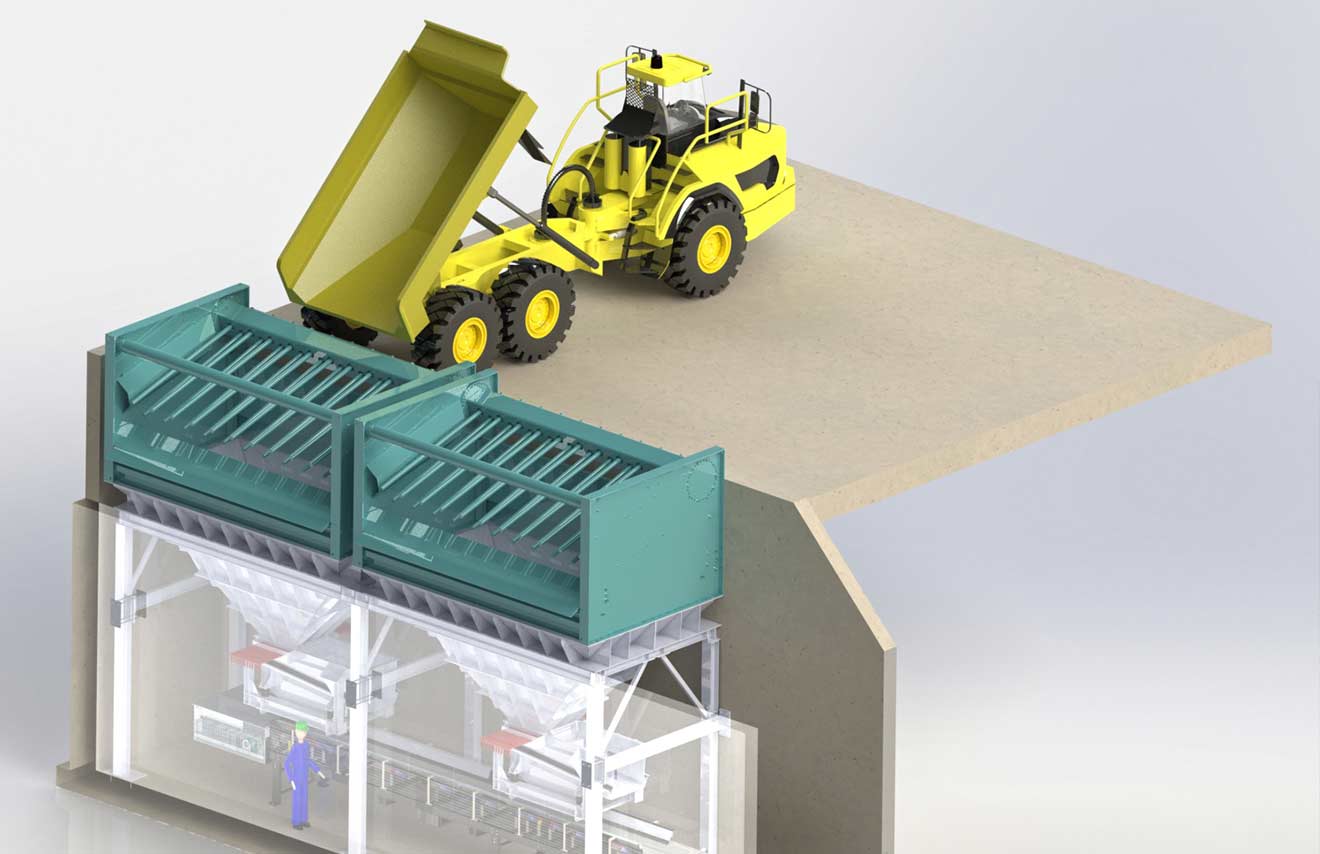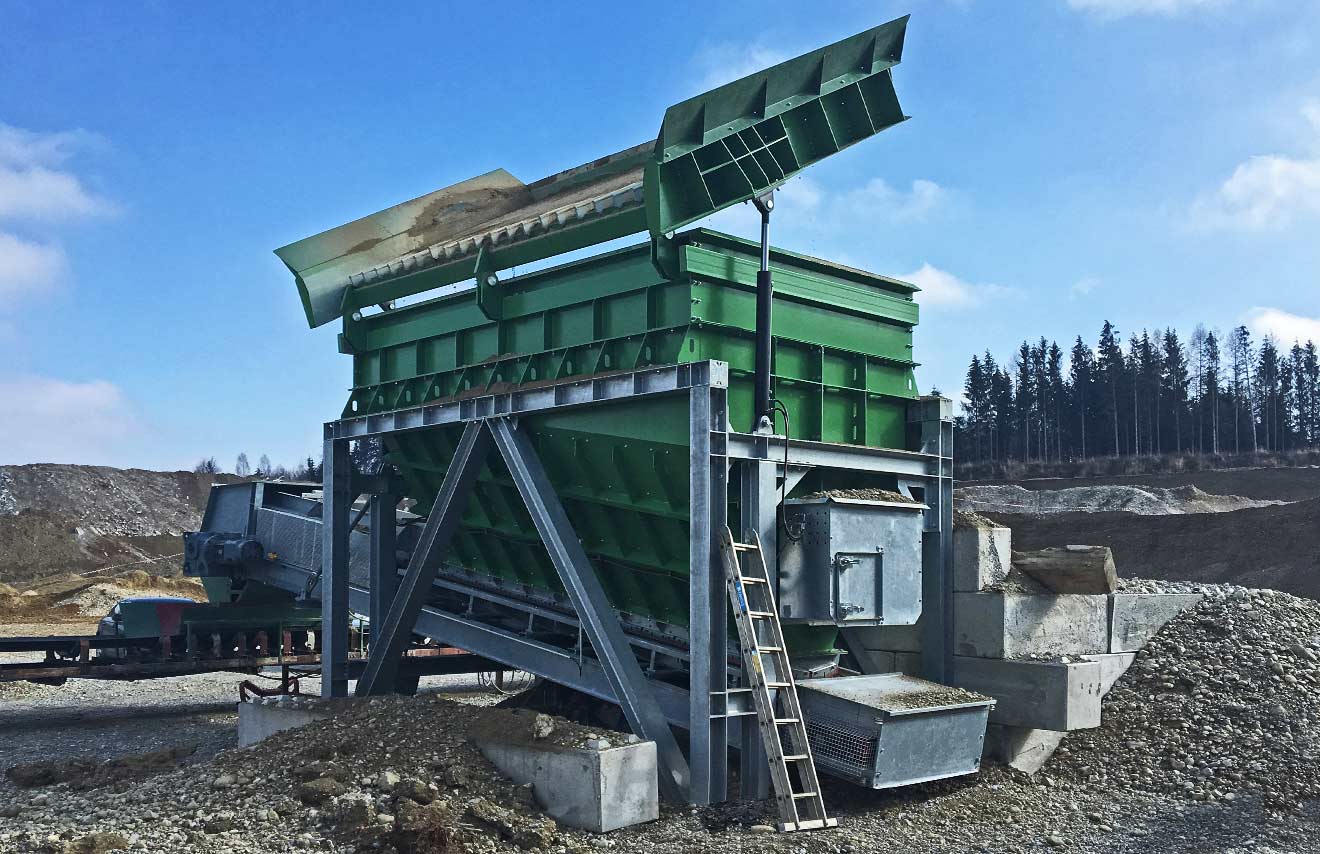 The screen can have hydraulic tilting or fixed installation. The hydraulic power supply unit of the tiltable screen is a Bosch/Rexroth co-developed application.