Floating belts
Designing floating plans require complicated calculations, which make it very special. Just like in the case of ships we must consider the peril of capsizing, hull-stability and the probability of leakage. Production is preceded by an overall design and thorough testing work.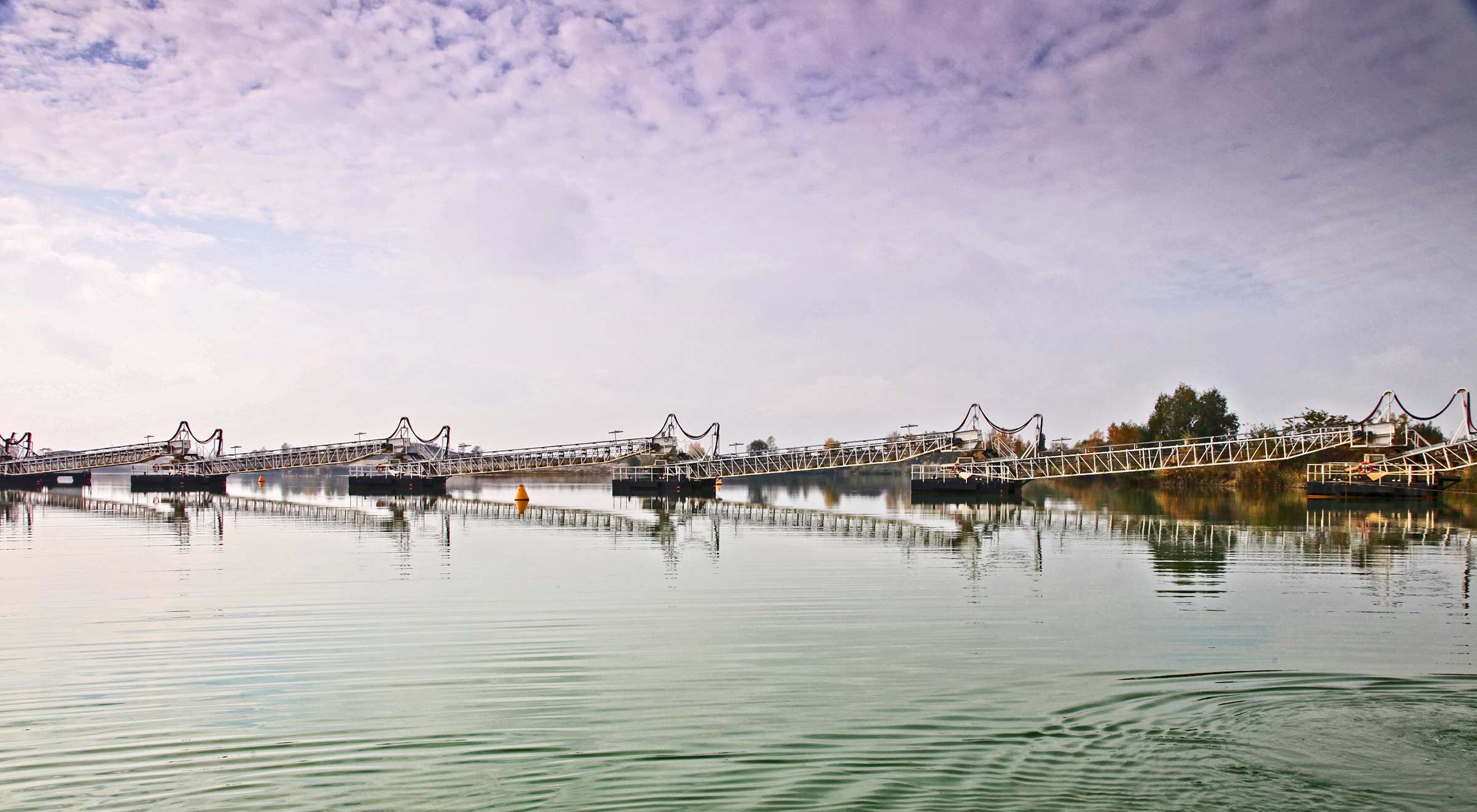 Designed for water
The static and dynamic analysis of a floating conveyor mooring that is the arrangement for anchoring the complete floating conveyor against the wind is an equally important task just like the calculation of the required motor power. These types of machines are always produced tailored to a specific task or the circumstances on a specific lake. Wind relations differ in Belgium and in Switzerland.
Special projects with standard solutions
Each type of equipment is produced according to individual plans. Transport capacity, length, equipment are freely configurable just like a traditional conveyor belt. The surface treatment is galvanized or painted, we deliver specially painted pontoons in each case.
Catamaran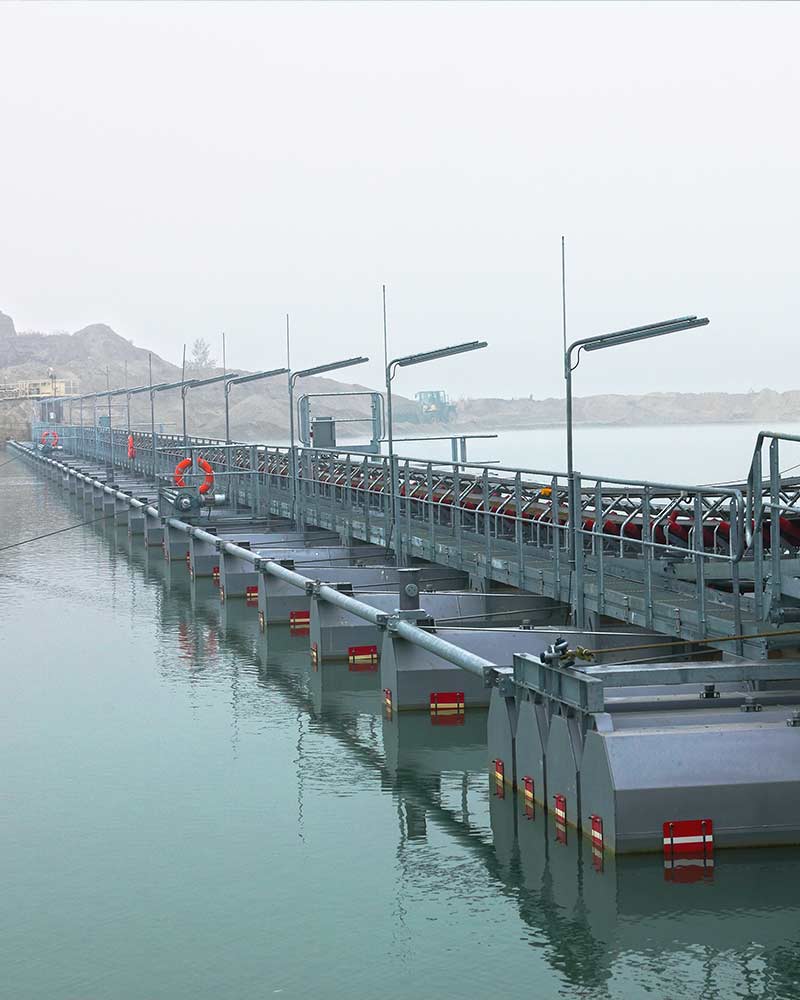 Wave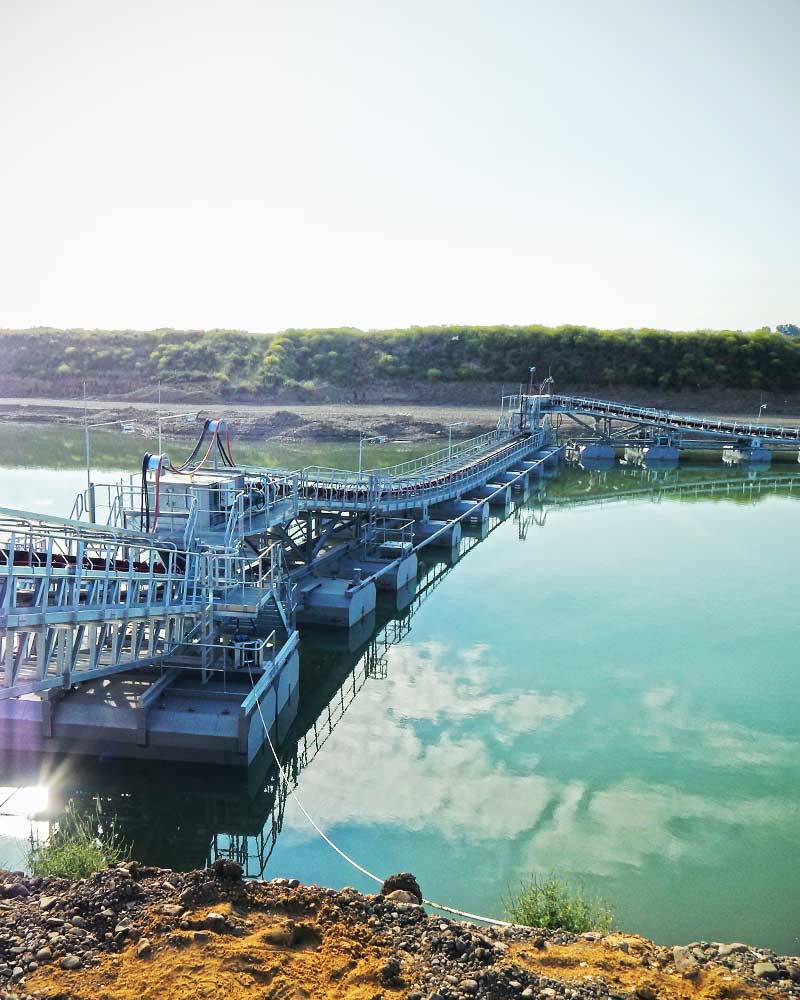 Flex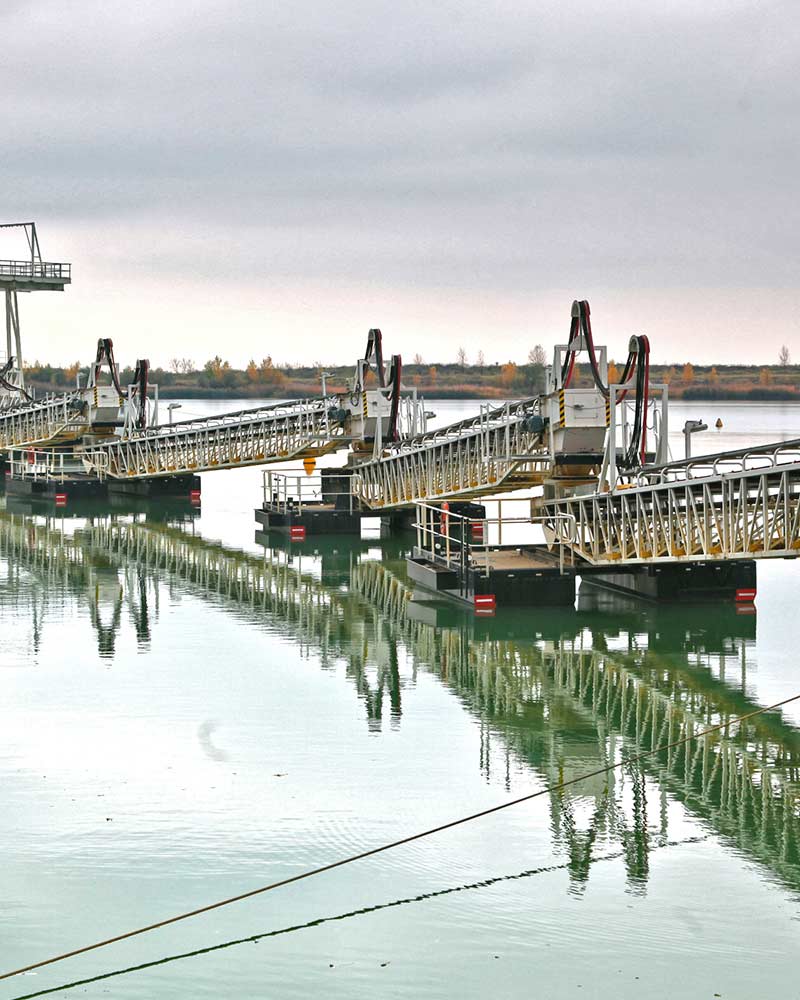 Flexibility on water
 With the three different kinds of loating belts everything is feasible on water.
Performance: up to 1200 t/h.